Aa
Grace Lutheran Communities Participated in Walk to End Alzheimer's
Posted 9/25/2017
On Saturday, September 23, a group of approximately 15 employees of Grace Lutheran Communities participated in the Alzheimer's Association Walk to End Alzheimer's®, an event to raise awareness and funds for Alzheimer's care, support and research.
"Many of the residents we serve battle Alzheimer's, which is a devastating disease that can completely change a person's lifestyle and personality. It is important to us to try to do all we can to support those fighting Alzheimer's and those working to find a cure," said Grace Lutheran Communities CEO, Mike Christensen.
The event took place at Zorn Arena in Eau Claire, and included participants of all ages and abilities. Grace Lutheran Communities' employees and family members have participated in fund raising efforts throughout the year, in addition to having a team walking in the event. Our own Bethany Jacobson-Flieger presented on the importance that programs like Grace Lutheran Adult Day Services can provide those who suffer from Alzheimer's, and the relief they provide caregivers.
"Our organization was created to serve residents and the community, this is just another way we help improve the lives of those around us," Christensen added.

It was a very warm morning, but we enjoyed working together to increase awareness and help find a cure to this awful disease!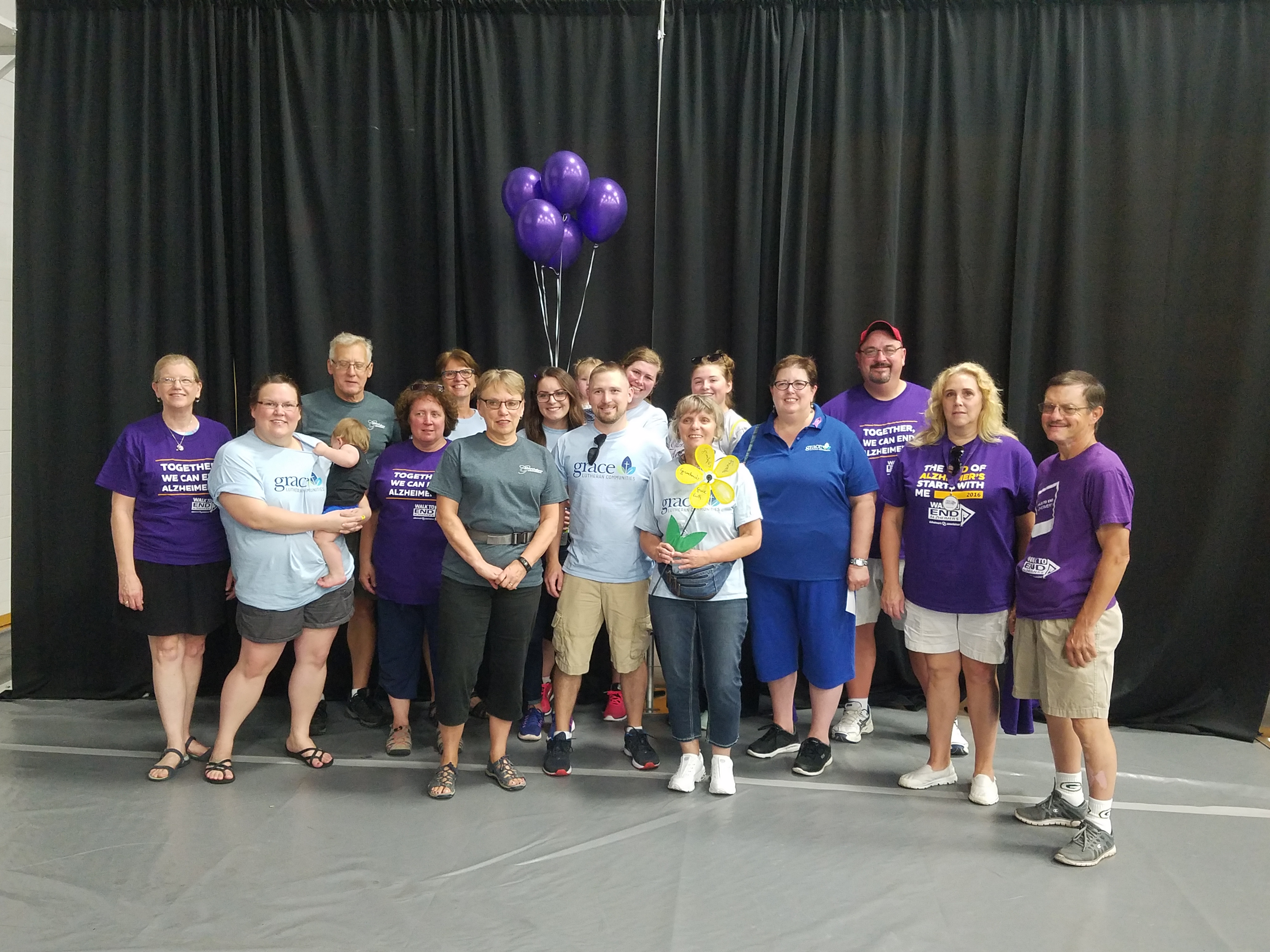 Grace Lutheran Communities has been helping our friends and neighbors in communities all over the Chippewa Valley since 1960. The non-profit organization specializes in rehabilitation, assisted living, skilled nursing, memory care, child care, independent living, and adult day services.
---