Aa
UWEC Students Receive Grace Lutheran Foundation Scholarship
Posted 5/3/2019
The Grace Lutheran Foundation awarded scholarships to University of Wisconsin-Eau Claire students, Hannah Lee and Sarah Miller, for their continued success in the UW-Eau Claire nursing program. This scholarship was established by the Grace Lutheran Foundation for undergraduate or graduate students majoring in nursing with a special interest and past experience in gerontology or long-term care.

We are grateful for Hannah and Sarah's commitment to a career in health care, where they can make a positive impact in others' daily lives! Congratulations Hannah and Sarah!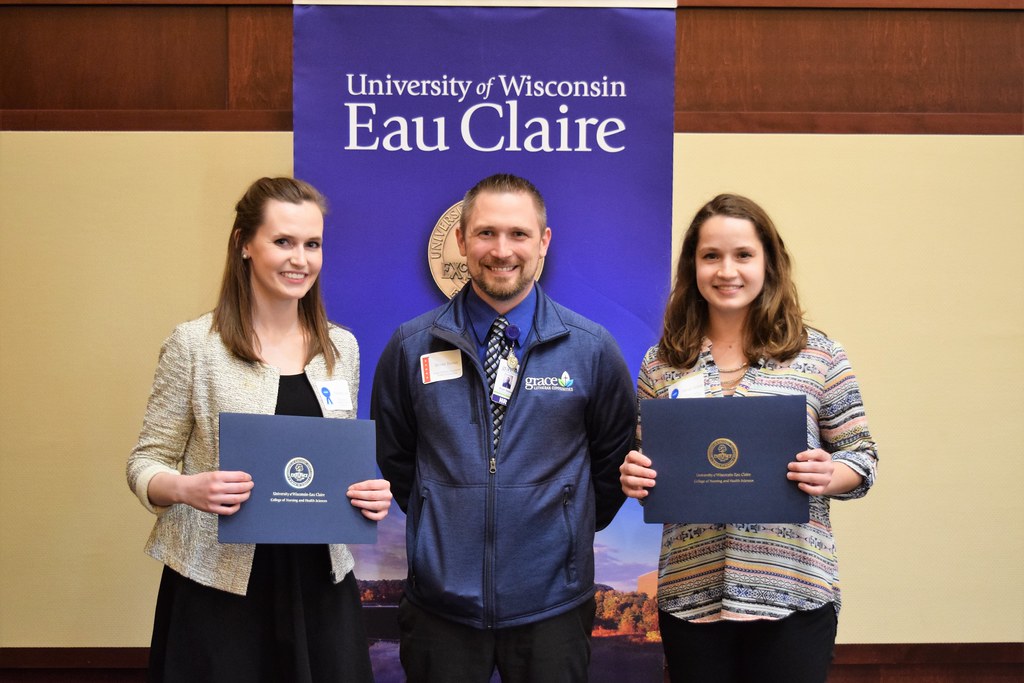 Grace Lutheran Communities has been helping our friends and neighbors in communities all over the Chippewa Valley since 1960. The non-profit organization specializes in rehabilitation, assisted living, skilled nursing, memory care, child care, independent living, and adult day services.
---