Aa
Grace Employee Recognition
Posted 6/11/2021

We would like to recongize a few dedicated employees celebrating anniversaries and retirement.

Peg Husby, Grace Willowbrook Administrator retired in June after 26 years with Grace Lutheran Communities!



Starting in Activities at American Lutheran Communities in Menomonie and later as the Administrator of both Autumn Village and Grace Willowbrook. Peg has been instrumental in ensuring the success of our RCAC programs at Grace and has always been a fierce advocate for the tenants and staff in her programs. Peg will always be valued and remembered for her hard work, commitment to the mission, and sense of humor. Peg has also served as a tremendous mentor and treasured colleague to many.



During retirement Peg looks forward to spending more time with her family and having time to spend watching her grandchildren as they grow.

Congrats Peg!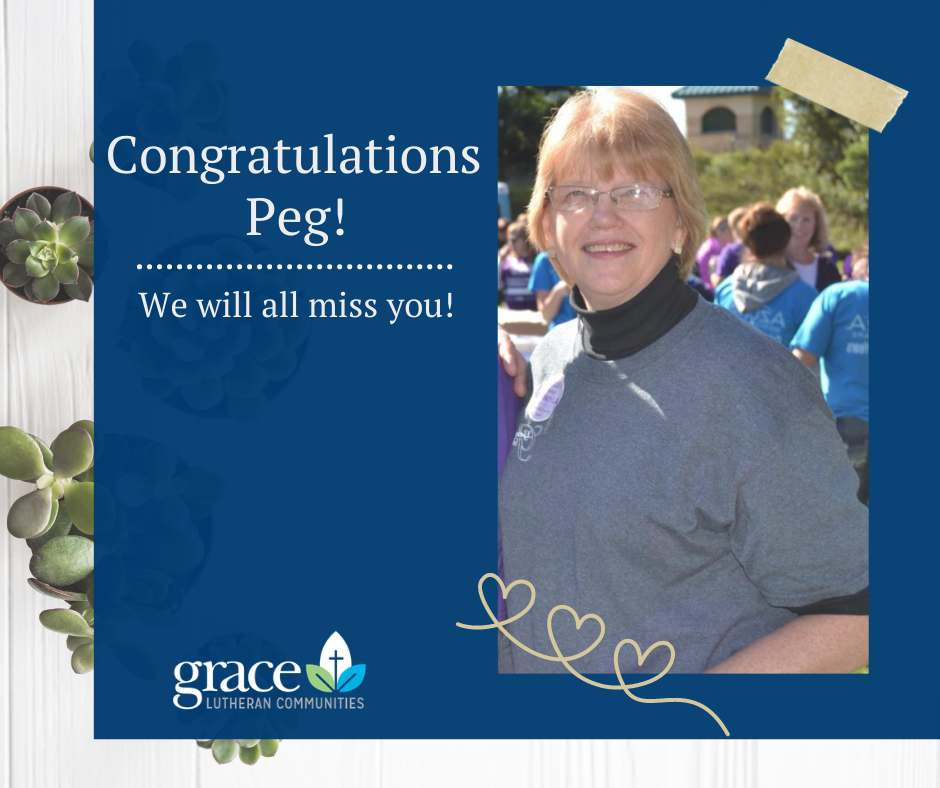 Congratulations to Kathy Ramp for 5 years of service to Grace Lutheran Communities! Happy to have you!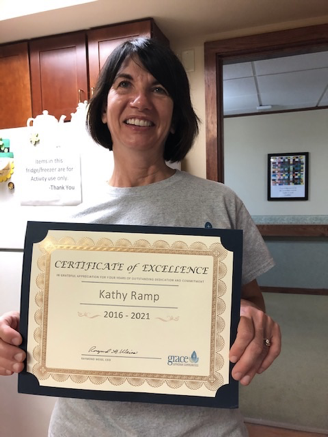 Congratulations to Shelly White for 15 years of Service to Grace Willowbrook Assisted Living Community! We appreciate your dedication!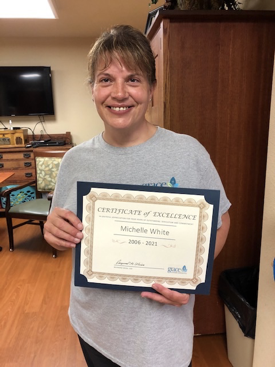 ---
View By Community
View By Category