Aa
Great Turnout for Job Fair at River Pines!
Posted 6/30/2016
Wonderful Turnout for Job Fair at River Pines


Dozens of people interested in becoming a part of the team at Grace Lutheran Communities turned out to the job fair held in June.
Human Resources Director Bryan Bessa said they did several on-site interviews and were pleased at the great turnout. "We filled many of our positions as a direct result of the job fair. I think that candidates got a very real feeling for what it would look like working in a brand new building but more importantly what it means to work for Grace Lutheran Communities. Many candidates had a chance to meet their prospective supervisors and that is a really important part of determining if we are a good fit for each other," Bessa said.
Grace Lutheran Communities is hiring for positions at all its locations, including the new buildings in Altoona. River Pines Long Term Concierge Care opens in July and Prairie Pointe Rehab Suites opens in September.
WEAU 13 News covered the job fair in its evening newscasts. To watch it, click here.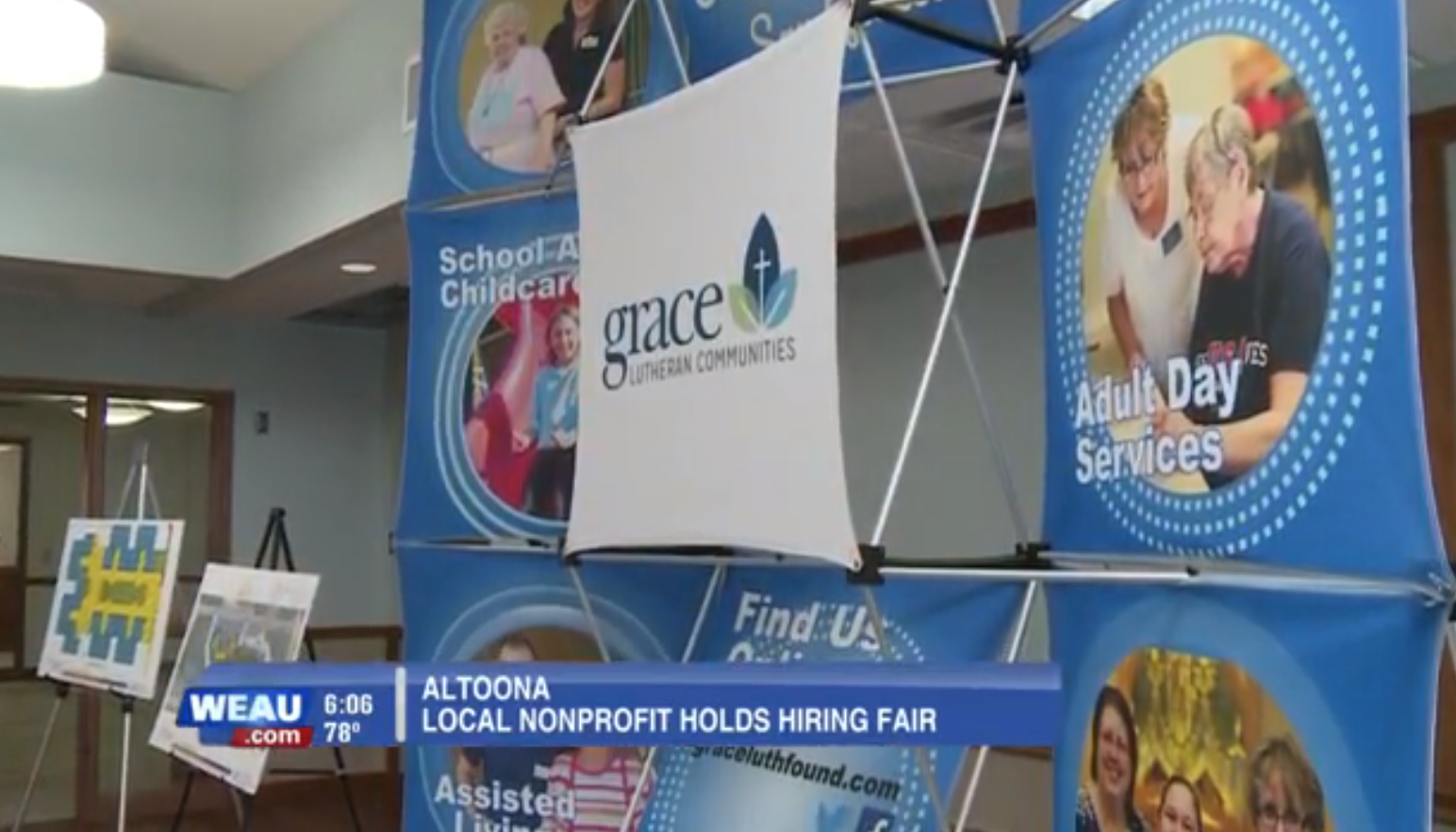 Grace Lutheran Communities has been helping our friends and neighbors in communities all over the Chippewa Valley since 1960. The non-profit organization specializes in rehabilitation, assisted living, skilled nursing, memory care, child care, independent living, and adult day services.
---
View By Community
View By Category