Aa
Grace Managers Give Back this Holiday Season
Posted 12/15/2017

Managers within the Grace Lutheran Communities system are not having a company Christmas party this year. Instead, the leaders are trading in that tradition for a new opportunity to give back.

"Our administrators came up with this idea on their own and it shows how big their hearts are," said Michael Christensen, Grace Lutheran Communities CEO. "

They give their all to our residents every day, and this switch in holiday tradition falls perfectly into our mission of care." The 24 administrators and company leaders decided to donate their time and resources to troops overseas and to local children in foster care. Diane Rowe, the corporate compliance officer, organized the effort.

"We want to give back this holiday. Our com-pany donates items internally to employees in need for the holidays and this takes that spirit of giving one step further." She says the group will fill care packages for 20 service men and women in four countries and get the boxes to the armed forces personnel in time for the holidays through Project Frontlines' Adopt A US Soldier.

Then, the company leaders prepped fleece "tie blankets" for area youth in foster care. "We've heard there's a need for these tie blanket kits for young people as they talk to their caseworkers at Lutheran Social Services. The case-workers say the teens especially like to tie the blankets as they meet and they say it helps them relax and open up more."

Grace Lutheran Communities has been helping our friends and neighbors in communities all over the Chippewa Valley since 1960. The non-profit organization specializes in rehabilitation, assisted living, skilled nursing, memory care, child care, independent living, and adult day services.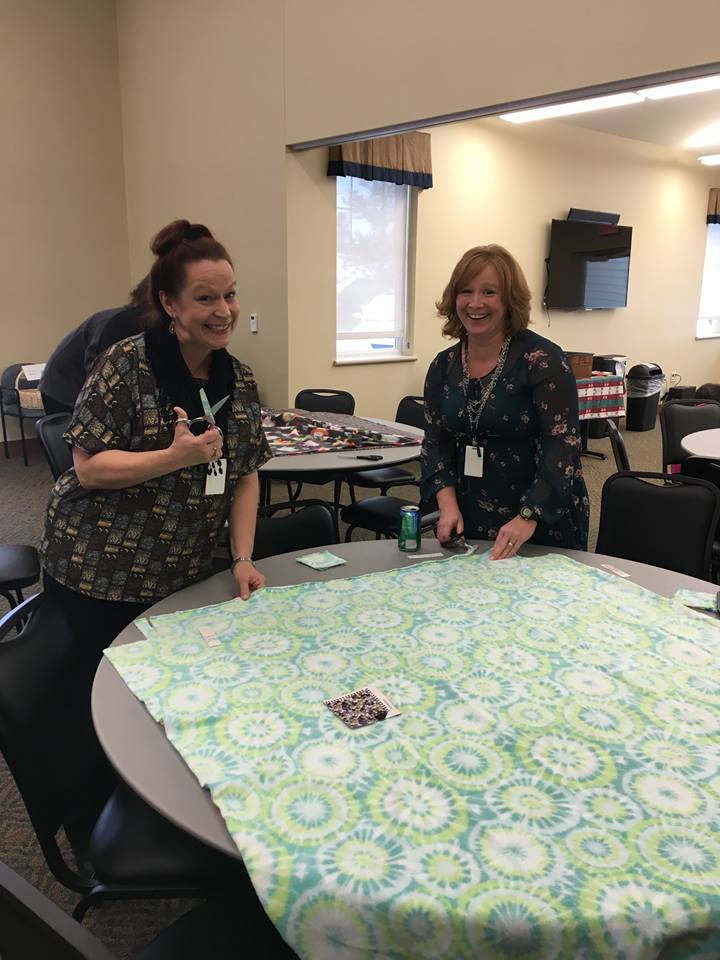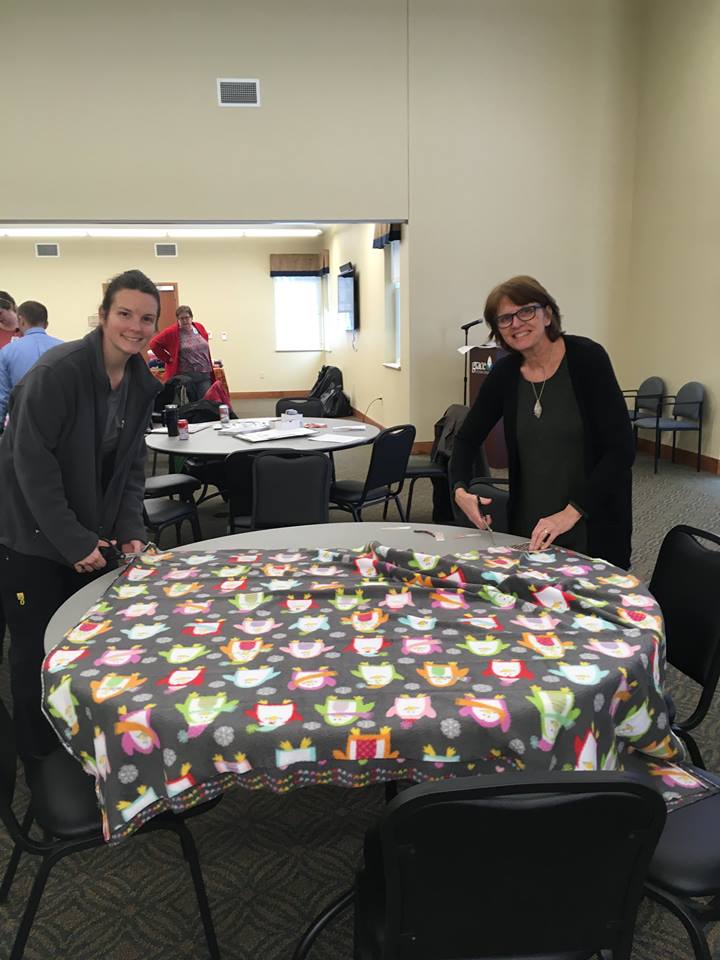 ---