Aa
Welcome
To Grace Lutheran Communities
Since our founding in 1960, people throughout the Chippewa Valley have looked to us as a caring neighbor and a trusted friend.

Say Grace!
Caring for the People of the Chippewa Valley for 50 years

On behalf of our Executive Team and Board of Directors, CEO Raymond Weiss extends his gratitude to everyone who voted for Grace Lutheran Communities as Best Senior Living Residence.






Watch this short video from CEO Raymond Weiss on how the COVID-19 vaccine will provide a new hope for 2021. Click here for more information about the vaccine.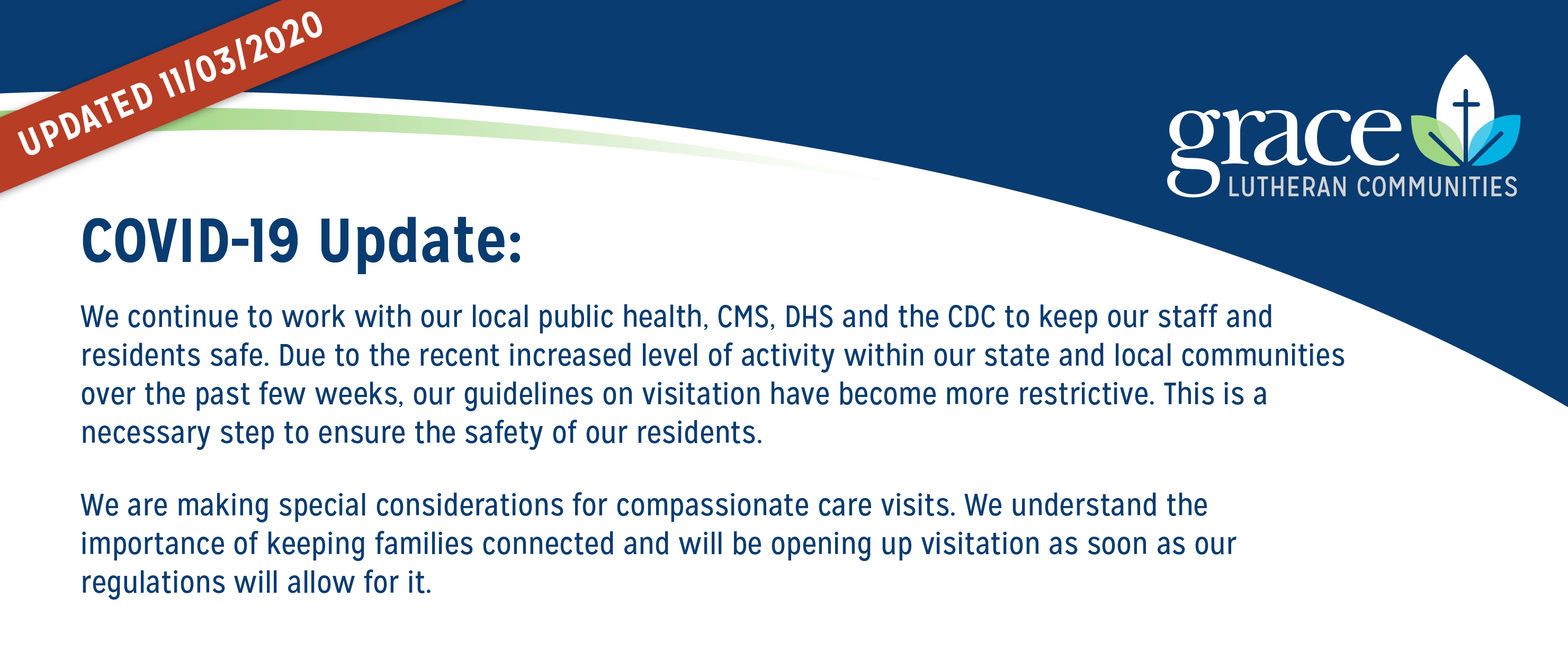 How can you help us all stay well?

On behalf of our staff and other residents, we want to thank you for your continued support and understanding during these difficult times. Nearly all Americans are having to make sacrifices during this pandemic; your sacrifices and the sacrifices being made by our residents are exponentially greater and are a reflection of your love and commitment to the safety of your loved one, and the rest of the residents here at Grace Lutheran Communities.
If we have If you have any questions please do not hesitate to reach out to the program administrator.
We truly are In This Together.
We care about our employees' wellbeing and know how important care for the caregiver is, especially during this time of uncertainty. Click on the image below to view our mental health resources.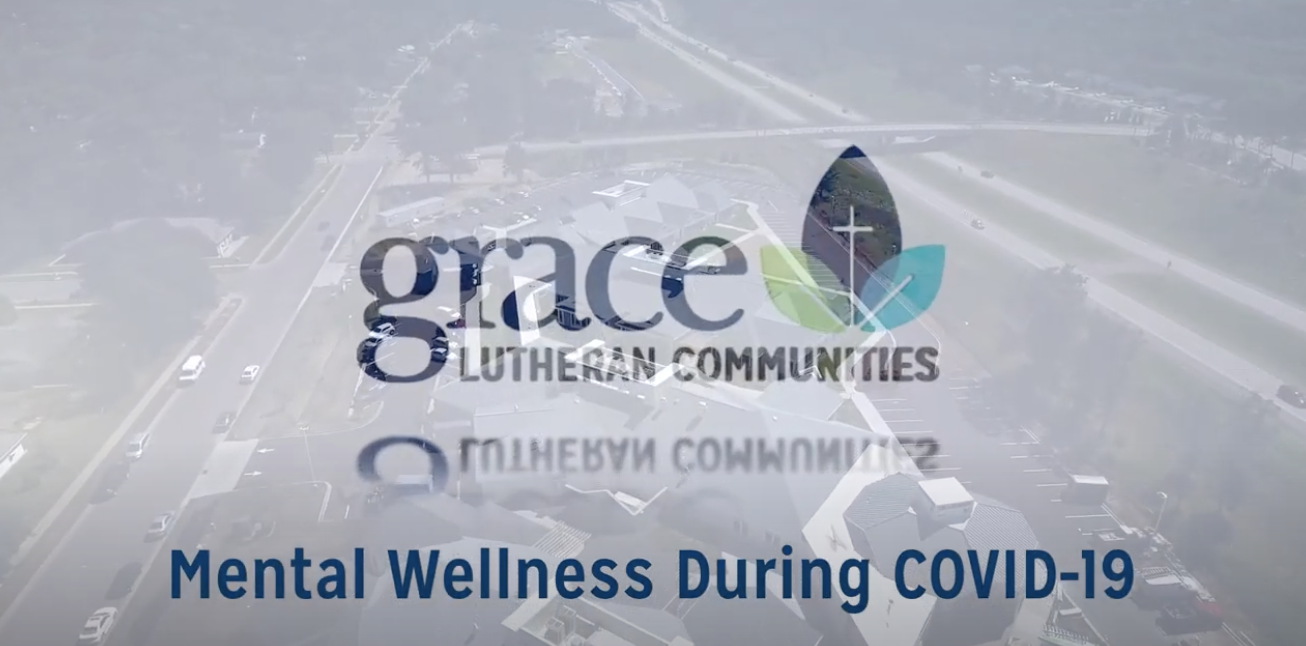 Watch this short video commemorating the COVID-19 journey in a positive way. We are so proud of our staff for their dedication and commitment to our families and residents. A special shout out to our community for its support during this time as well!



See what's happening at Grace Lutheran Communities.
Take a look at our most recent news and upcoming events below.
Recent News
Upcoming Events