Aa
Prairie Pointe and River Pines Add New Technology To Make Holidays Special
Posted 12/9/2020
Staff at Prairie Pointe and River Pines are making sure their residents have a special holiday by purchasing two Facebook Portals, a new hands-free video chatting device, so residents can connect with family this holiday season.
"The screen stands up on its own and follows your movement around the room, leading to a more independent visits with family. Normally we hold the tablet for them, but that is not needed anymore," said Linda Holzhausen, Activities Director.
Holzhausen said she heard about the Facebook Portal from a resident's daughter and bought two for the residents.
Even though the residents won't be able to be in the same room with their loved ones this year, Holzhausen and team will set up a meal for the resident so they can virtually share a meal with their family.
"By using the Facebook Portal, we are able to connect with their loved ones in a new way and make this holiday season a little more special," added Holzhausen.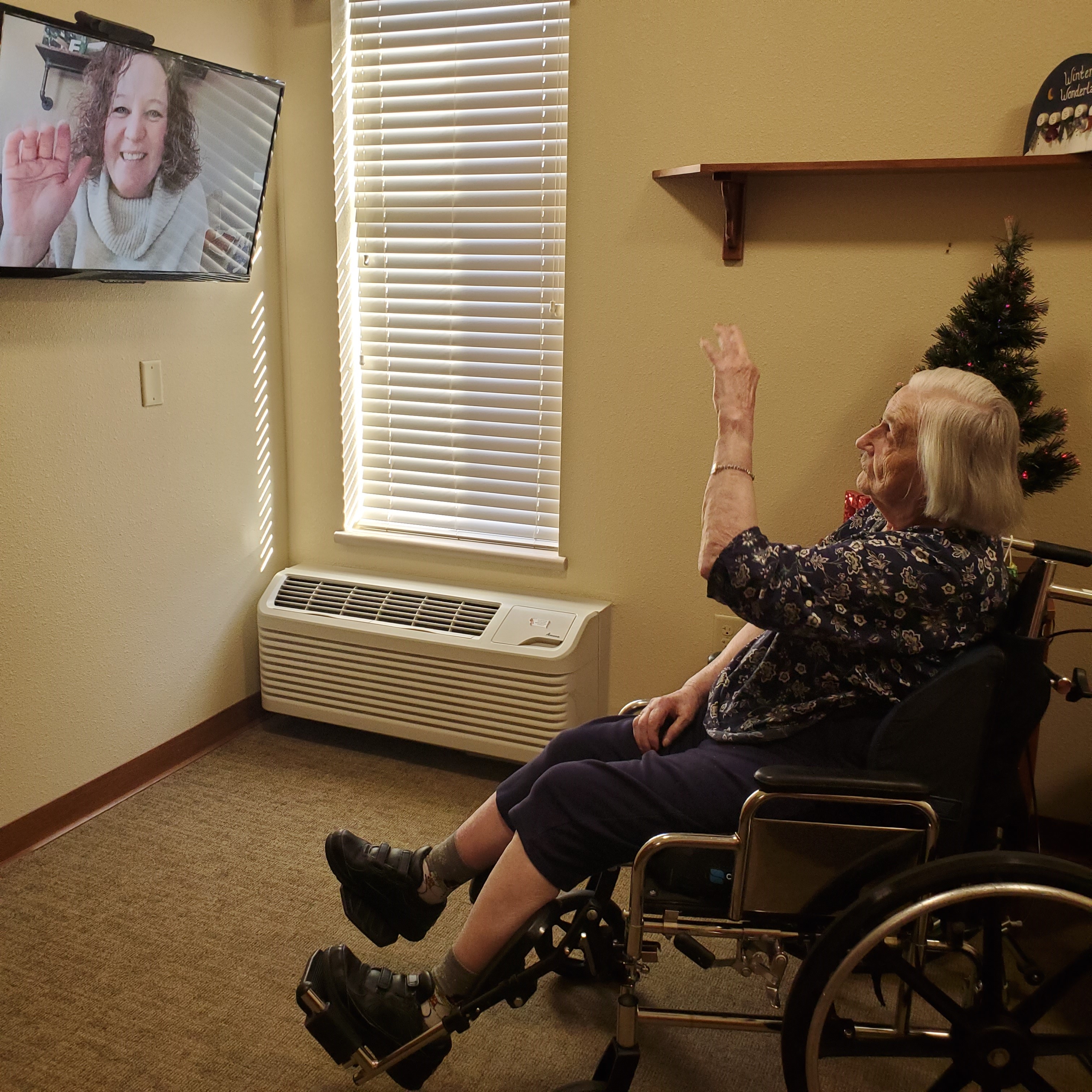 Grace Lutheran Communities has been helping our friends and neighbors in communities all over the Chippewa Valley since 1960. The non-profit organization specializes in rehabilitation, assisted living, skilled nursing, memory care, child care, independent living, and adult day services.
---