Aa
Grace Willowbrook residents create art for the Grace Lutheran Communities Corporate Office
Posted 2/2/2016

Residents of Grace Willowbrook presented artwork at the Grace Lutheran Communities Corporate Office that they created to reflect the mission and values of Grace Lutheran Communities.

Residents and staff collaborated to create the art and worked on the project for three days. The ladies used the first day to familiarize themselves with the canvas, paint and tools, and the next two days to create the work that they wanted to hang in the office. They used colors that coordinate with the Grace Lutheran Communities logo, and even incorporated the logo into some of the art.

The staff at Grace Willowbrook helped make the pieces that explained each of the Grace Lutheran Communities values.

The art will hang in the Lower Level Education Room at the corporate office. Get to know a little more about the artists by reading about them below.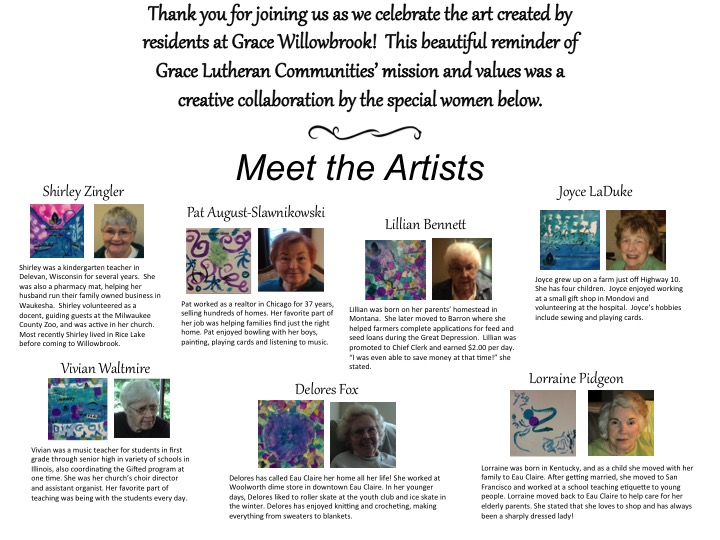 Grace Lutheran Communities has been helping our friends and neighbors in communities all over the Chippewa Valley since 1960. The non-profit organization specializes in rehabilitation, assisted living, skilled nursing, memory care, child care, independent living, and adult day services.


---