Aa
MUSIC & MEMORY Benefits People with Dementia
Posted 10/8/2015

MUSIC & MEMORY℠ is a non-profit program that can help improve the quality of life for seniors with dementia. Care professionals receive training that teaches how personalized playlists can be played on iPods or other devices that can enable those struggling with Alzheimer's, dementia and other cognitive and physical challenges to reconnect with the world through music-triggered memories.

About the Program

Some care facilities are able to receive grant money that helps with setting up the program. According to Karen Park, activity director at Grace Lutheran Communities' Syverson Lutheran Home, there are two sources for assistance available in the state of Wisconsin. The first is the national MUSIC & MEMORY℠ program, which was started by Dan Kohen and provides training for certification and help with funding for care facilities. The second is the Wisconsin Music & Memory initiative offered by Wisconsin Health services in Madison that provides grants to care facilities. MUSIC & MEMORY℠ webinars provide training on:
The benefits of personalized music.
Research on personalized music as a therapeutic tool.
How to reduce the use of certain medications.
Tools to measure the success of the program.
How to create a customized play list.
How to get family and staff involved in the process.
Karen Park is in the process of creating a webinar that will be used by MUSIC & MEMORY℠ in training caregivers who are interested in participating in the program.

Resources for Family

For family members caring for loved ones at home, the MUSIC & MEMORY℠ website has free resource guides available to help them incorporate Music & Memory into their at home care. The Grace Lutheran Communities locations that are certified to participate in the program include:
Syverson Lutheran Home
Grace Edgewood
Grace Woodlands
Community News

Grace made the news in March 2015 with a mention of the MUSIC & MEMORY program at Syverson Lutheran Home. March 1 story in the Eau Claire Leader Telegram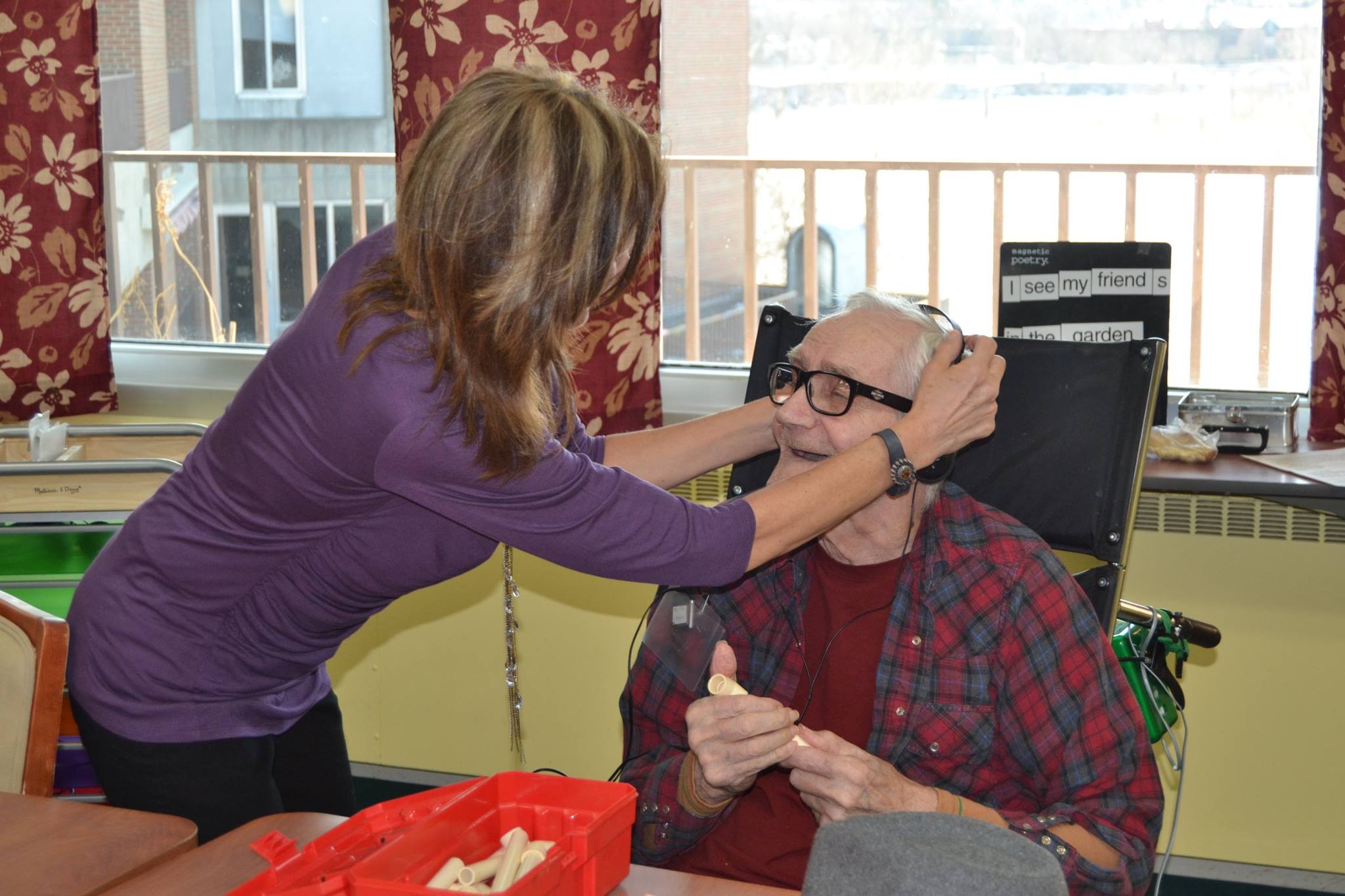 Grace Lutheran Communities has been helping our friends and neighbors in communities all over the Chippewa Valley since 1960. The non-profit organization specializes in rehabilitation, assisted living, skilled nursing, memory care, child care, independent living, and adult day services.

---