Aa
Grace's Stephanie Brueggen receives Sunshine Award from WEAU 13 News!
Posted 4/17/2018
Stephanie Brueggen, Director of Grace Lutheran Apartments received a sunshine award from WEAU 13 News!
"Stephanie is the Director of Grace Lutheran Apartments located in Eau Claire and Chippewa Falls. She is also the Director of Autumn Village in Menomonie. Stephanie is very attentive and kind to all of the residents that reside in these buildings. I feel she should be recognized for the job she does in keeping us safe and giving us the time to work through problems we may be facing in our daily lives."
Congratulations, Stephanie!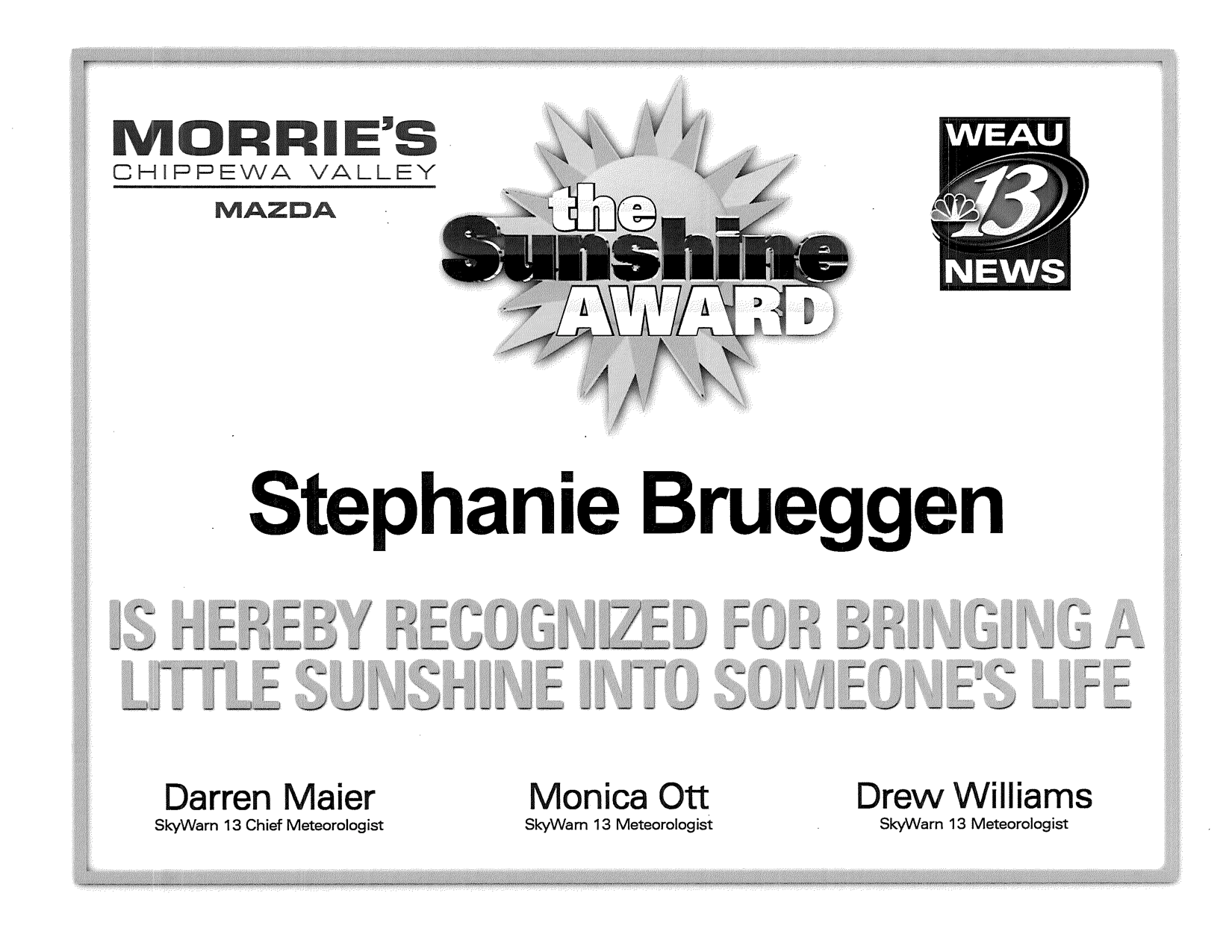 Grace Lutheran Communities has been helping our friends and neighbors in communities all over the Chippewa Valley since 1960. The non-profit organization specializes in rehabilitation, assisted living, skilled nursing, memory care, child care, independent living, and adult day services.
---
View By Community
View By Category