Aa
Grace Lutheran Communities Hires New CEO
Posted 7/9/2021
The Grace Lutheran Communities Board of Directors has named longtime employee Amy Duhr as the non-profit's Chief Executive Officer.
"My journey to CEO was definitely unique, and I am excited for this opportunity to execute new ideas for Grace Lutheran Communities while continuing to always serve our employees, residents, and partners," said CEO Amy Duhr.
Duhr is a master's level educated Registered Nurse with extensive professional experience in leadership and management of multigenerational and diverse health care, child care, and housing programs. Duhr earned a B.S. in Electrical and Computer Engineering from the UW-Madison and she spent time working as a software engineer before returning to school to obtain her B.S. in Nursing at UW-Eau Claire. She has been with the Grace Lutheran Communities since 2011, bringing expertise within the business, clinical, and technical fields.
"Amy Duhr has proven results in originating, cultivating, and maintaining business relationships, making her a valuable asset within the many communities we serve. Her creative problem solving techniques, fiscal stewardship, and ability to implement new ideas have been key in moving forward with strategic company initiatives," board members said in a statement.
"We knew in selecting the next CEO for Grace Lutheran Communities, we needed a leader who was up to these challenges and who can navigate the difficult road ahead," said Chief Human Resources Officer Bryan Bessa. "As a member of the company's executive team, Amy has invested many hours into learning Grace's operational business as its Chief Operations Officer and has worked closely with members of the executive team to expand her financial acumen and Human Resources knowledge."
Grace Lutheran Communities has been helping our friends and neighbors in communities all over the Chippewa Valley since 1960. The non-profit organization specializes in rehabilitation, assisted living, skilled nursing, memory care, child care, independent living, and adult day services.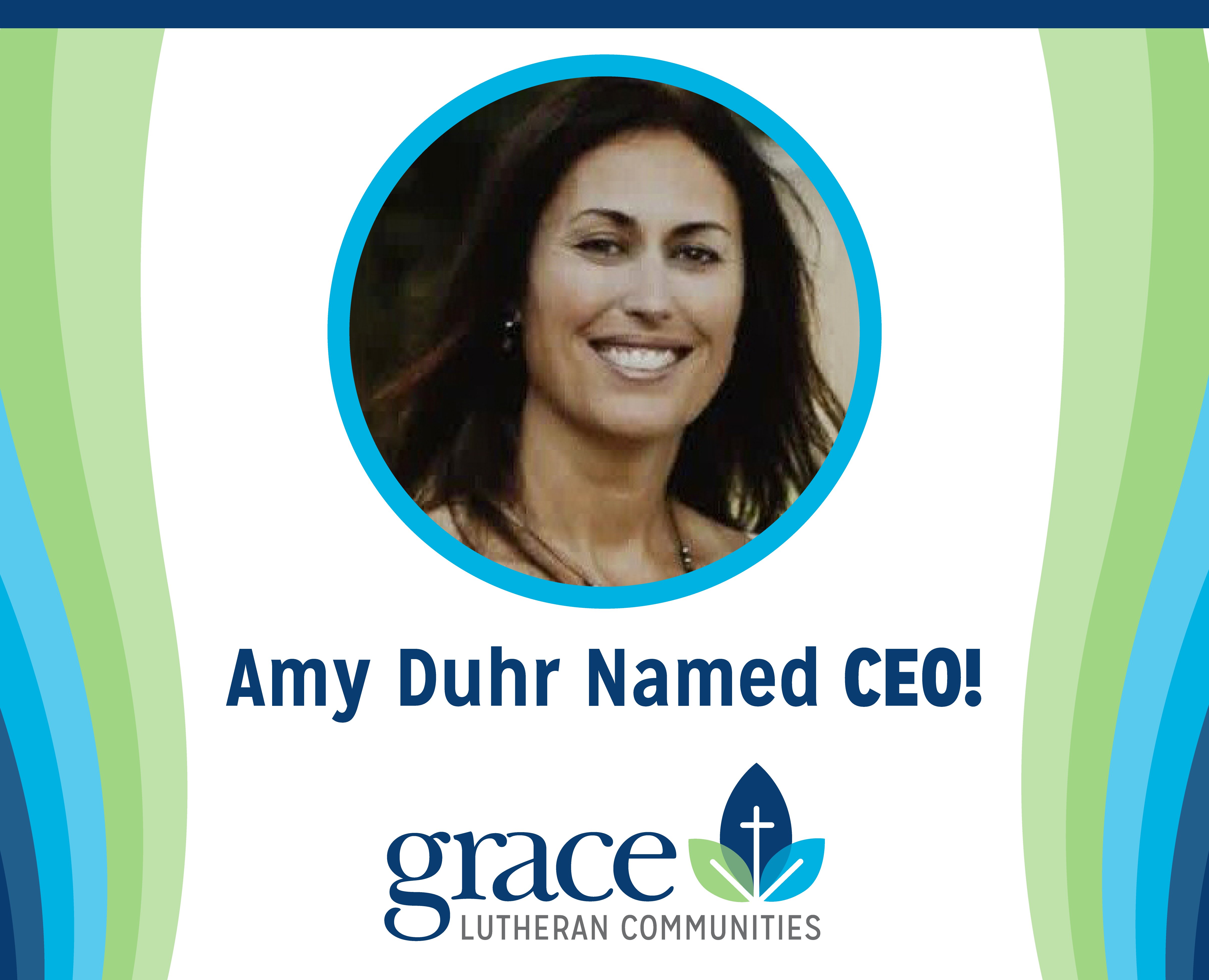 ---
View By Community
View By Category