Aa
Willowbrook Residents in the News
Posted 6/13/2016
Seniors at Grace Lutheran Communities-Willowbrook Assisted Living displayed their own wedding memorabilia to share with other residents and enjoyed a wedding-themed celebration. Check out the link below for the WEAU News television story.

WEAU News: Seniors celebrate weddings from the past


Summer is the season for young couples to say "I do." And the seniors at Grace Lutheran Comunities - Willowbrook Assisted Living took a walk down memory lane of weddings of the past.
"This is so much fun to see everyone here get so excited about weddings and their own memories. These folkshave so many stories to tell, it's just a joy," said Director Peg Husby.
A number of vintage wedding dresses were on display from all the way back to 1925, to the 1950's and the late1970's. Seniors at Willowbrook are also planning to display their own wedding photos. A number of flower girldresses from different time period were also on display.
And the special wedding event wouldn't be complete without wedding cakes and even a "champagne" ginger ale fountain.
"This special event is designed to be fun, but also to help our seniors reminisce and share memories of the most important day in many of their lives," Husby added.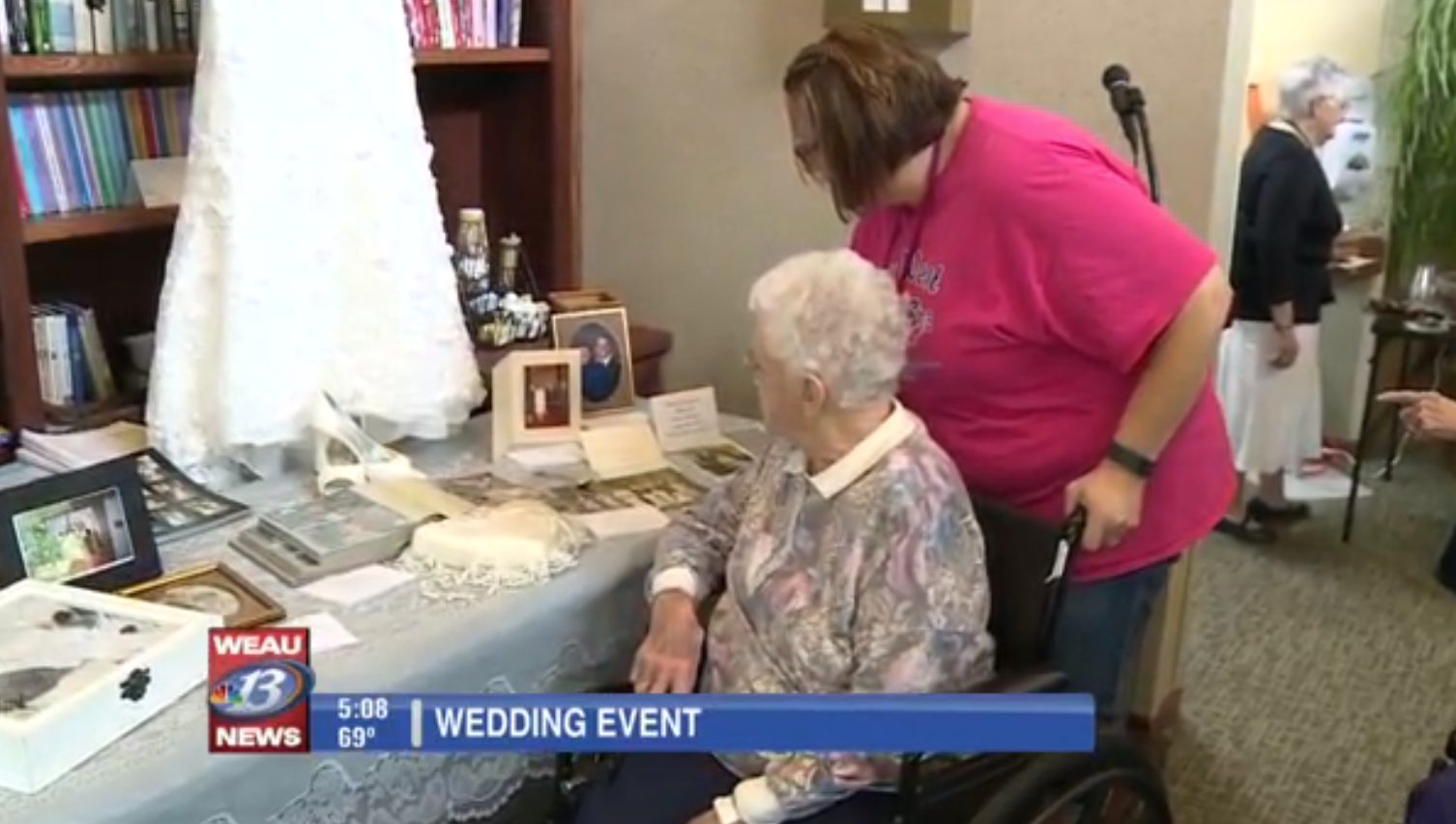 Grace Lutheran Communities has been helping our friends and neighbors in communities all over the Chippewa Valley since 1960. The non-profit organization specializes in rehabilitation, assisted living, skilled nursing, memory care, child care, independent living, and adult day services.
---
View By Community
View By Category